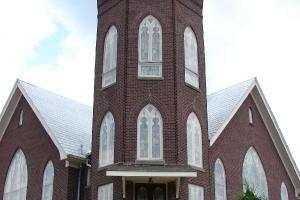 See more area photos
Current Conditions in Dallas City

As of 1:55 PM CDT
39.0°F
Overcast
Today's Forecast
Friday, February 23
Snow/Sleet Likely
High: 43° F
Low: 30° F

allas City is a cozy town in West Central Illinois split in two counties, Hancock County and Henderson County. The town is filled with history and unique features. Welcome to Dallas City a pretty and peaceful little town of around 1,000 people on the banks of the Mississippi River.
Welcome to the NEW City of Dallas City Website
Wednesday – August 9, 2017

Recently, the City of Dallas City worked with Computing Made Easy to create a central location for the Dallas City community to go to find out information about the city. The website includes many unique features including a business directory, the history of Dallas City, and an area to view the meeting minutes from recent City Council Meetings after they have been approved by the Council. Computing Made Easy also created a Community Calendar that will allow the community to submit events online so they will be placed on the calendar. Upon approval, these events, submitted by the community, will appear on the Community Calendar with the date, time, and brief description for the event. The calendar can also be used with your Google Calendar or other calendar program by using the subscribe to iCalendar button located on the Community Calendar page. Welcome to Dallas City and thank you Computing Made Easy!
If you have any old or new pictures of Dallas City that you would like to see on the website, please e-mail them to stevevorhies@mchsi.com.
Dallas City's current water & sewer rates are: Water $17 for the first 1,000 gallons and $4.00 per 1,000 gallons used in excess of 1,000 gallons. Sewer is $28.00 for the first 1,000 gallons of water used and $3.00 per 1,000 gallons of water used in excess of 1,000 gallons..
City of Dallas City
PO Box 454
Dallas City IL 62330
| | | | | | | |
| --- | --- | --- | --- | --- | --- | --- |
| Emergency Numbers | Police: | (217) 852-3713 | Fire: | Dial 9-1-1 | Lomax Ambulance: | (217) 449-3499 |